Like many people, you're probably wondering...
"Hey J Ray, where'd you get that sweet shirt?"
You mean THIS one?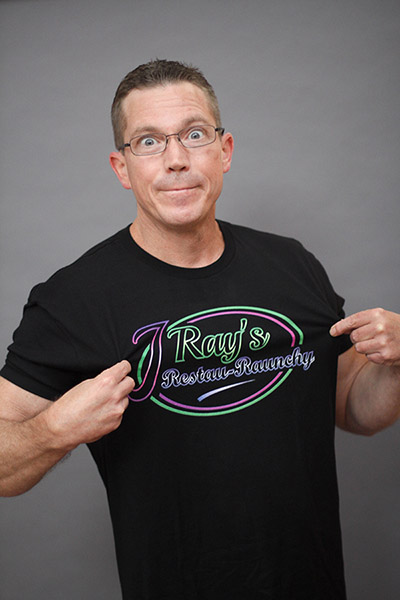 I'm glad you asked! If you are interested in purchasing one of these sweet shirts or a variety of J Ray Comedy/Restau-Raunchy apparel, let us know! If we get enough interest, we'll set up a store to showcase more of our sweet collection! Here is a little sneak peak...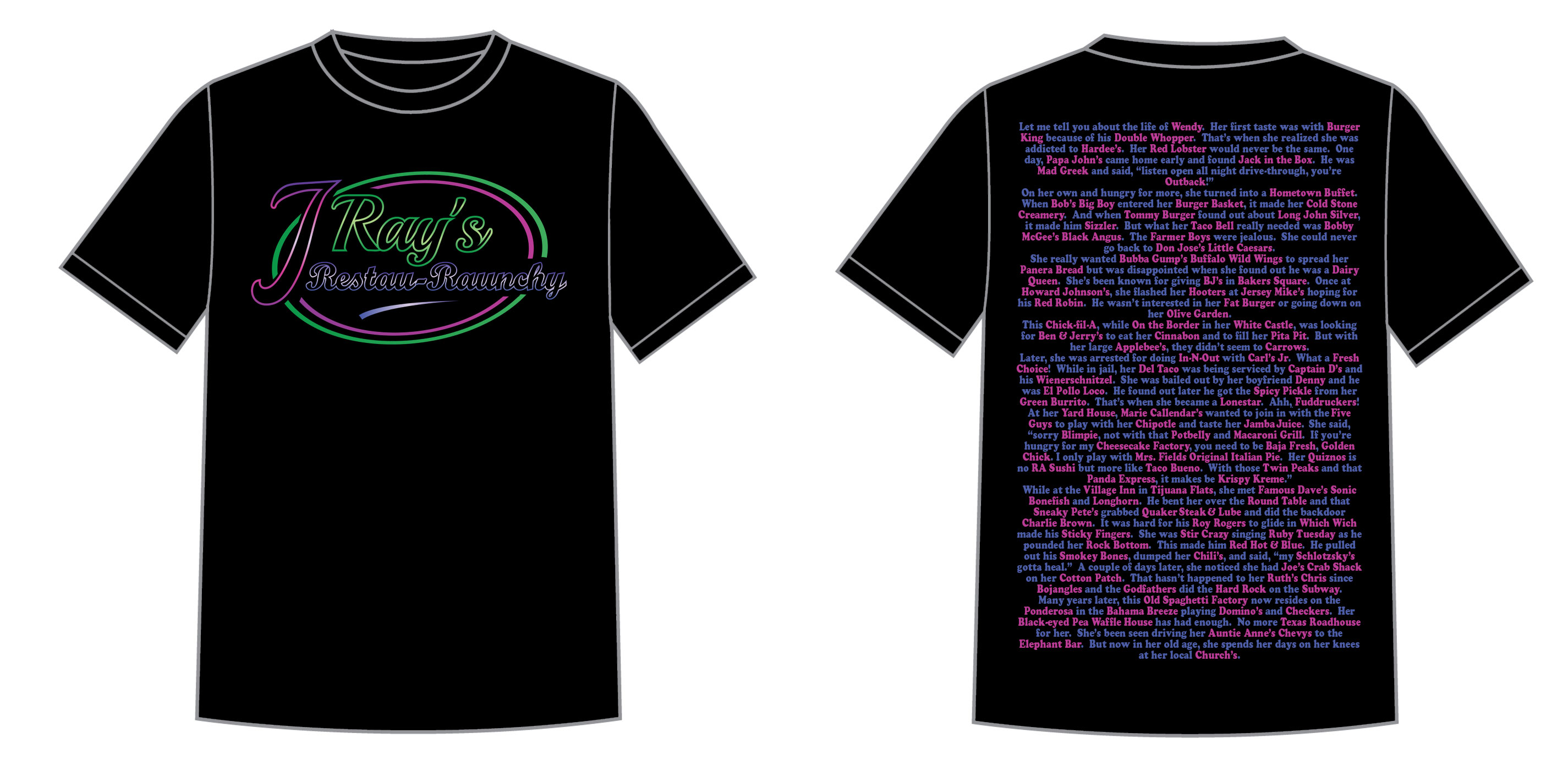 Click to enlarge
If you are interested, please let us know and we will get in touch with you when we release our sweet product line!